Unlock Seamless Airflow Workflow Orchestration on Azure
Experience a stress-free approach to Airflow workflow deployment and management in Azure with our fully-managed solution.

Discover a new level of power with Astro on Azure
As an Azure-native service, Astro simplifies the entire process of getting started, deploying, and managing Airflow.
Deliver data on time
and at scale
Fine-tune your orchestration environment for optimal performance with a wide range of scheduler and worker configurations exclusively available through Astro. With built-in autoscaling, Astro automatically adapts to your workload, ensuring reliability and cost efficiency at all times.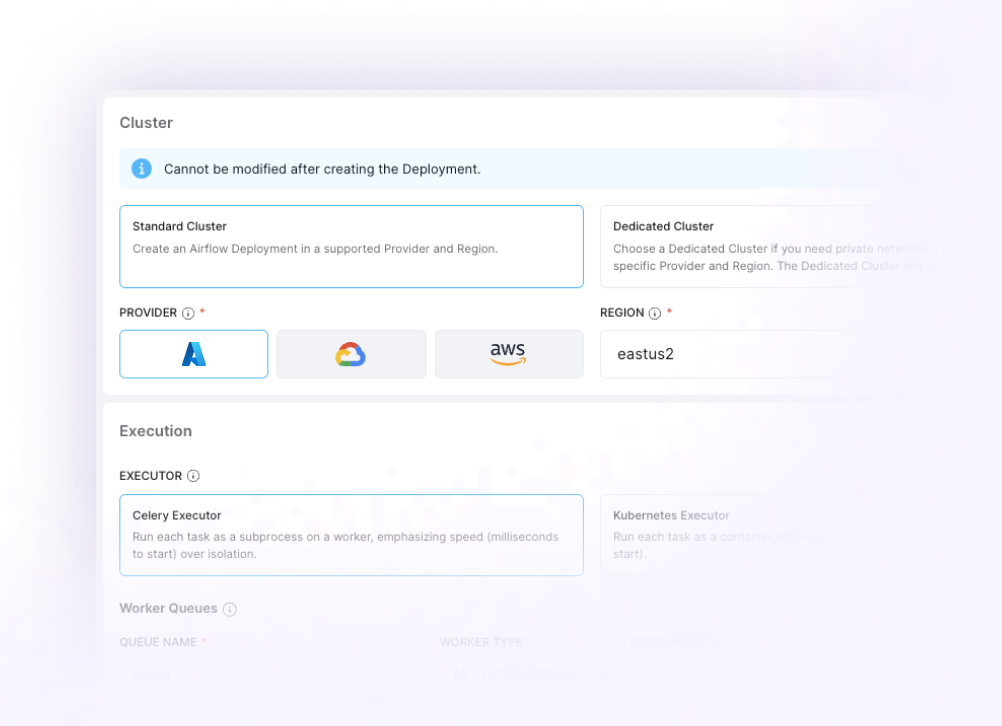 Secure your data with Private Networking in Azure
Ensure the highest level of security and privacy for your data orchestration with Astro's unique private networking capabilities. As a native solution to your Azure environment, Astro establishes a secure and controlled data ecosystem, providing you with peace of mind and complete data protection.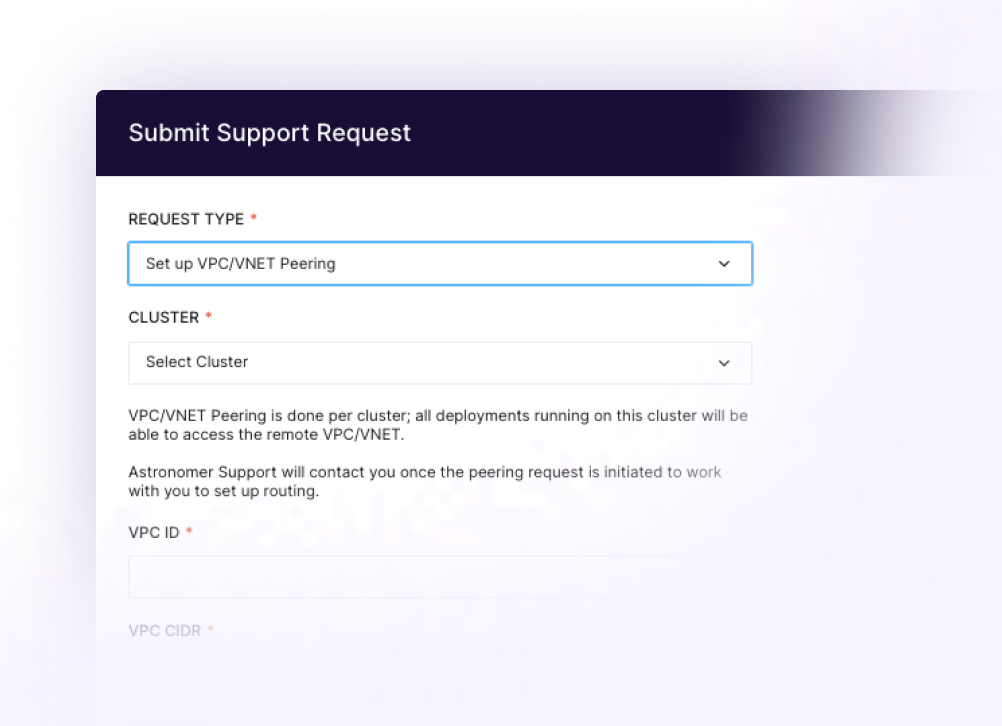 Unify data across cloud providers and environments
Empower your teams to effortlessly build, run, and grow data pipelines that integrate data from diverse sources distributed across multiple cloud providers and environments. Astro ensures that your pipelines deliver reliable data, on time.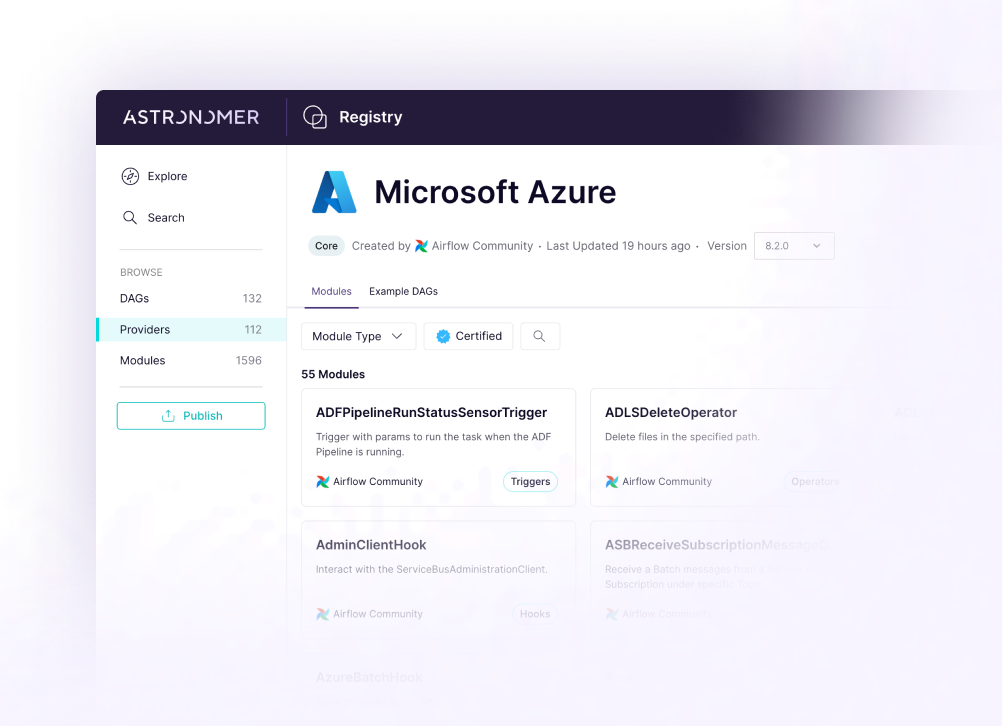 Simplify integration
and setup
Enjoy the convenience of 1-click signup and seamless integration tailored to your existing Azure ecosystem. Plus, Astro automatically utilizes your existing Azure credits, saving you money while simplifying your operations.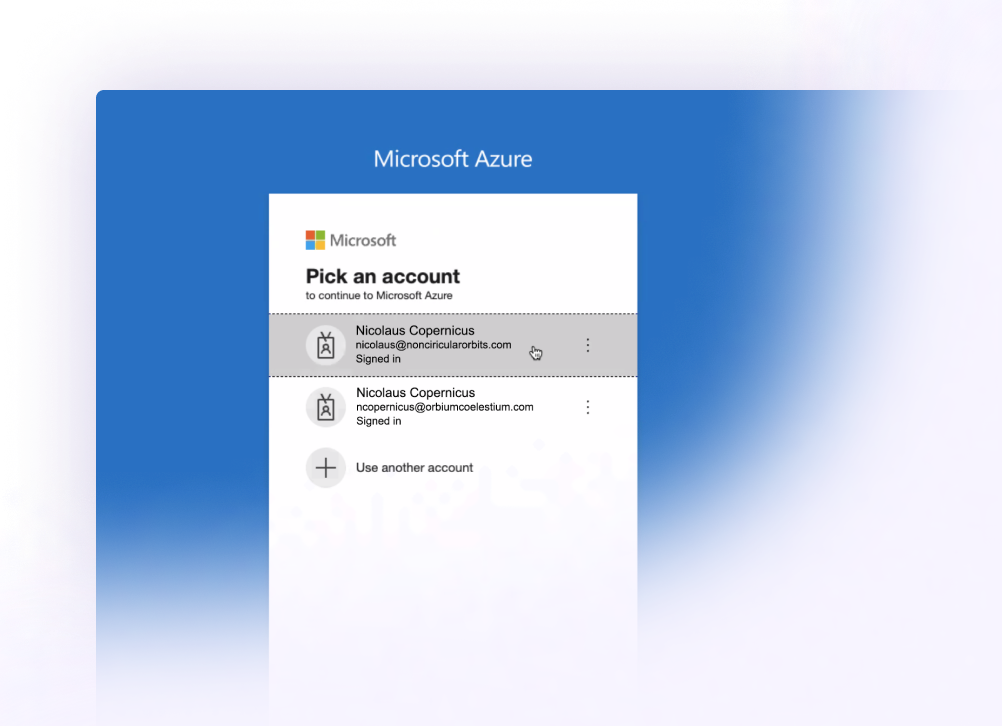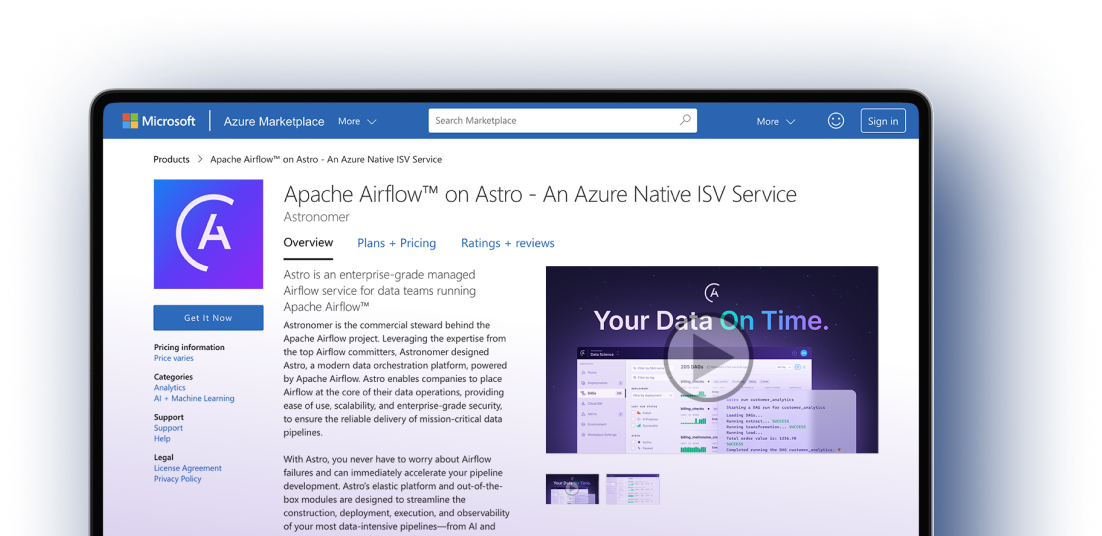 Get started with Astro on Azure
Use the best of Astro and Azure together
Enhance your data analytics and data operations by seamlessly connecting Astro to your existing Azure Services.
Accelerate your workflow development
Easily discover and access Azure-compatible operators, hooks, and modules to modernize your data stack.