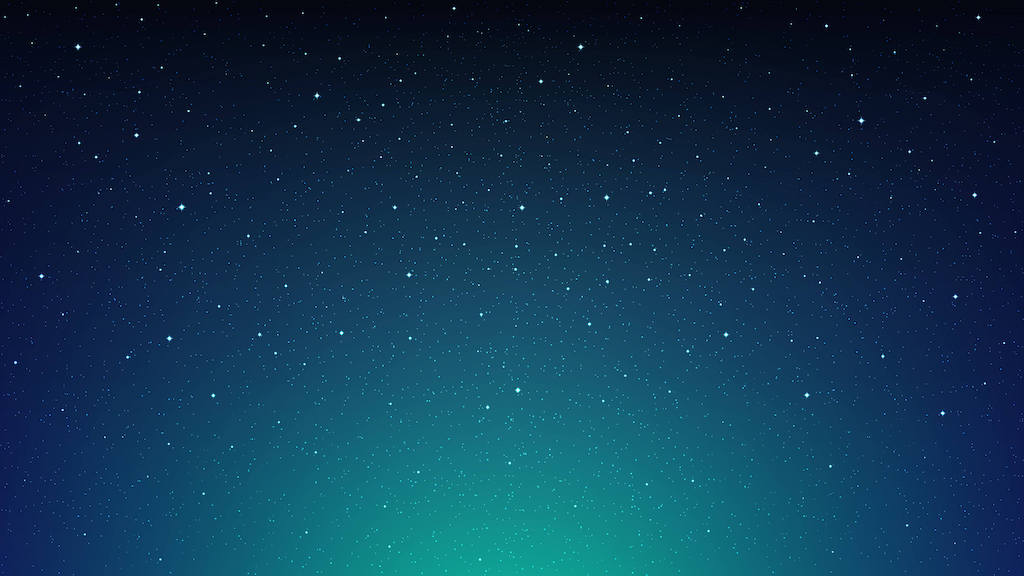 Airflow Made Easy.
Astro is the best managed service in the market for teams on any step of their data journey. Spend time where it counts.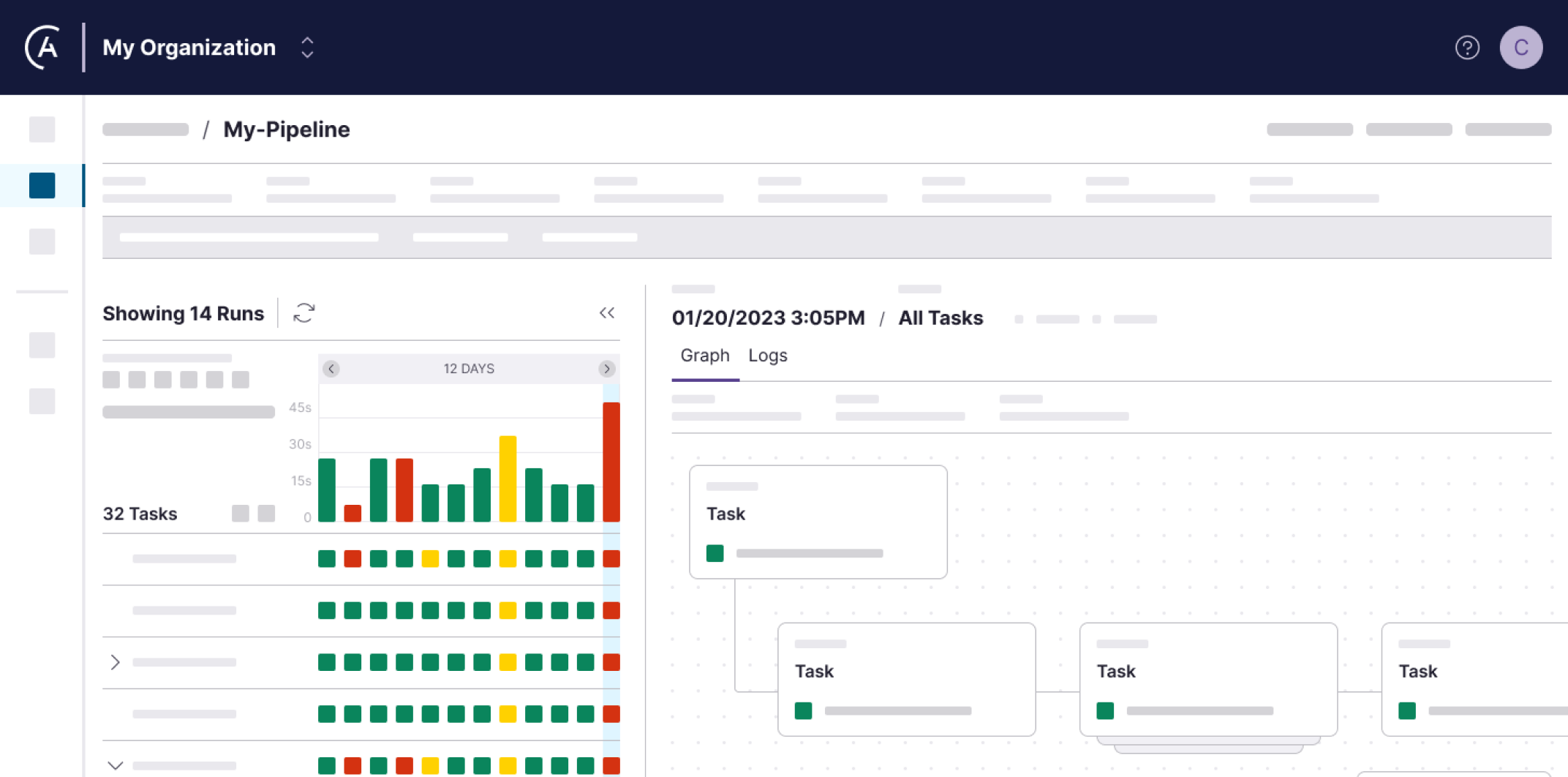 Managed Airflow
A cloud service your team can rely on.
At scale.
Create Airflow environments with a click of a button.

Protect production DAGs with easy Airflow upgrades and custom high-availability configs.

Get visibility into what's running with analytics views and easy interfaces for logs and alerts. Across environments.
If you're looking to deliver Airflow to your team, count on Astro for an out-of-the-box, multi-tenant service that helps you manage users, create governance policies, and ensure your team follows SDLC best practices. All with our compliance-backed service that protects your most critical DAGs.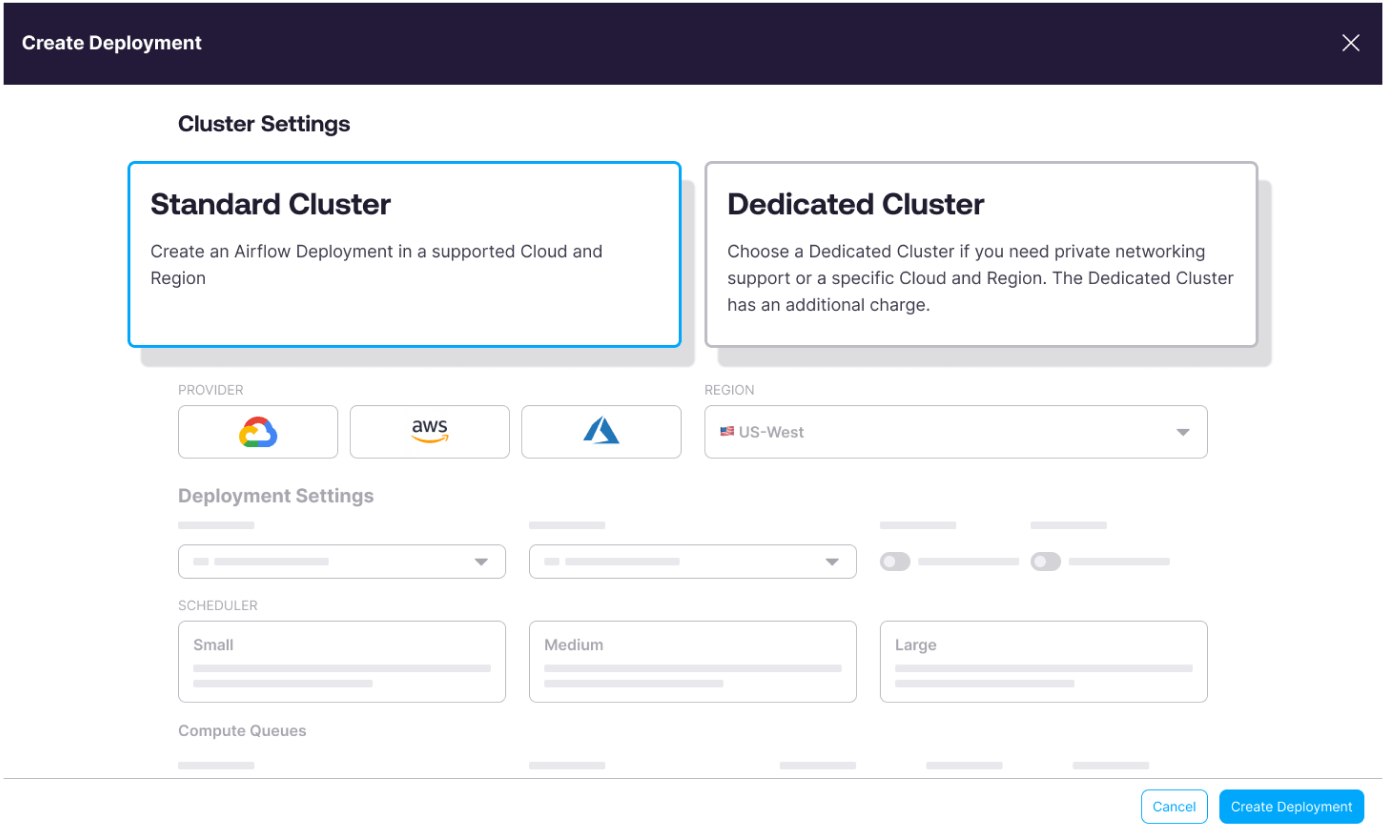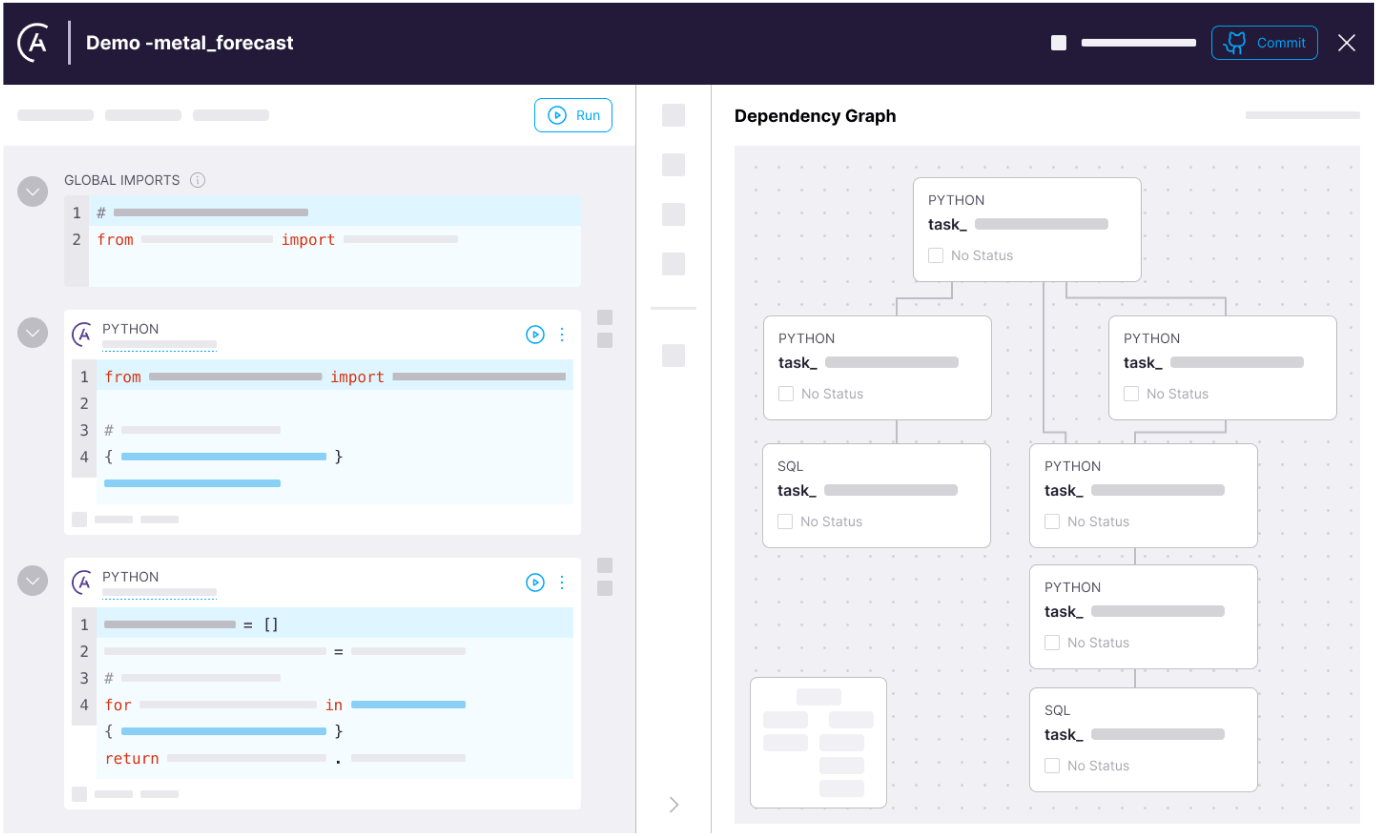 Developer Experience
Data engineers need an easy path from idea to production.
So we built it.
Get everything in Airflow out-of-the-box with full access to the features and configurability you need.

Promote CI/CD best practices with an easy local-to-production story with built-in testing.

A reimagined DAG writing experience with in-product notebooks that makes Airflow easy.
It's not just the data engineers on your team that have to write DAGs. The developer experience in Astro will delight everyone on your data team, and is only getting better.
Airflow Experts
Built by the top Airflow committers.
For your team, that matters.
Same-day support for new versions of Apache Airflow and early access to high priority bugs and requests.

Guaranteed committer-backed responses from the world's best data engineers on every support ticket.

The opportunity to engage our professional services team, trained to help you migrate to Airflow and uplevel your team
We're a team of data engineers with open source in our DNA. That means you'll get the support, services, and help from people who understand your goals.