Your Data
On Time.
Take Apache Airflow™ to the next level. From AI and Large Language Models to modern ETL, deliver data on time with the speed and scale your applications demand.
Trusted by the world's top data and ML teams
Data pipelines power critical business applications.
Airflow pipelines play a critical role in driving business value and revenue. They underpin everything from financial systems to e-commerce. Astronomer helps you streamline pipeline deployment, scale to meet data demands, and centralize visibility and control over your data flows so you can focus on delivering critical pipelines for your business.

Supercharge Airflow.
Astronomer designed Astro, a modern data orchestration platform, powered by Apache Airflow. Astro enables companies to easily place Airflow at the core of their data operations.
Keep applications running with 100% uptime
Unify your data across clouds, teams, deployments, and 1500+ integrations
Keep data secure with enterprise-grade security controls
Develop your most data intensive pipelines — from ETL to AI to Business Intelligence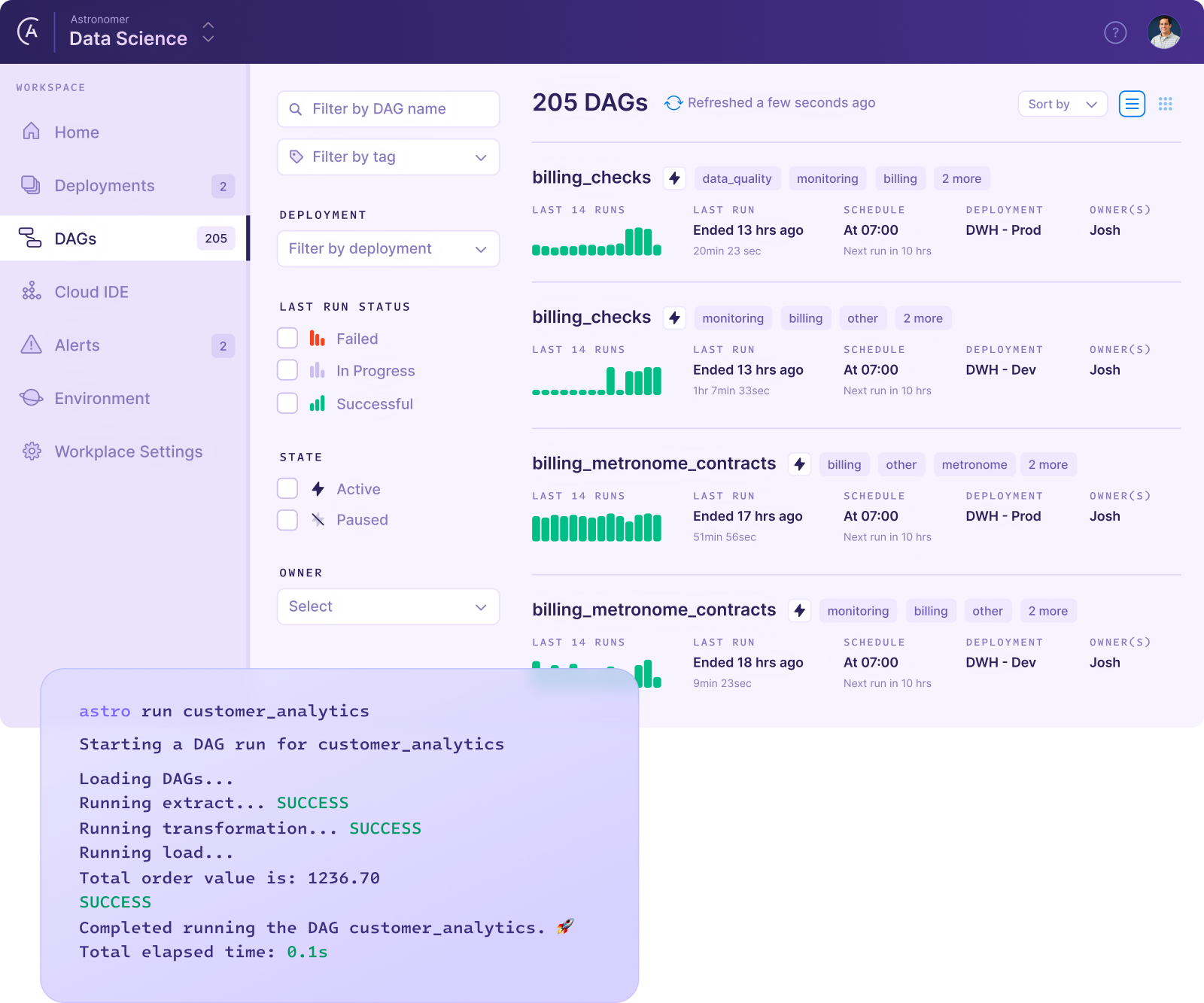 Increase compute efficiency
Decrease in task scheduling delays
Reduction in time to develop, test, and deploy new pipelines
Don't just take our word for it.
Across the world and across industries, leading organizations use the Astro platform to power their data strategy.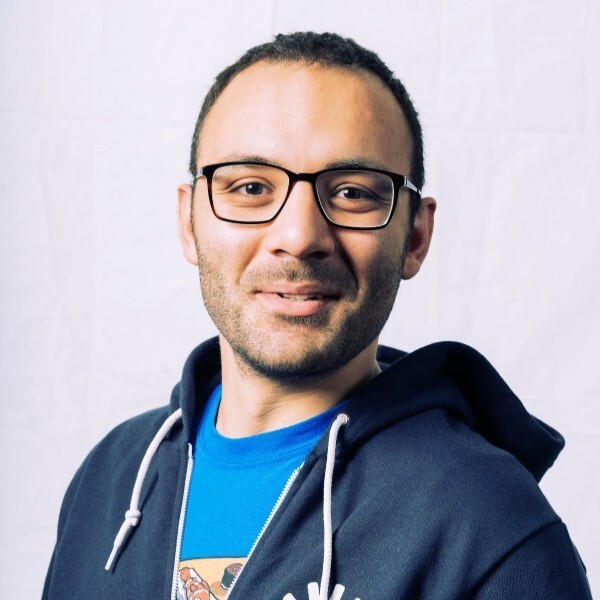 To maximize the benefits of Airflow, you need Astro.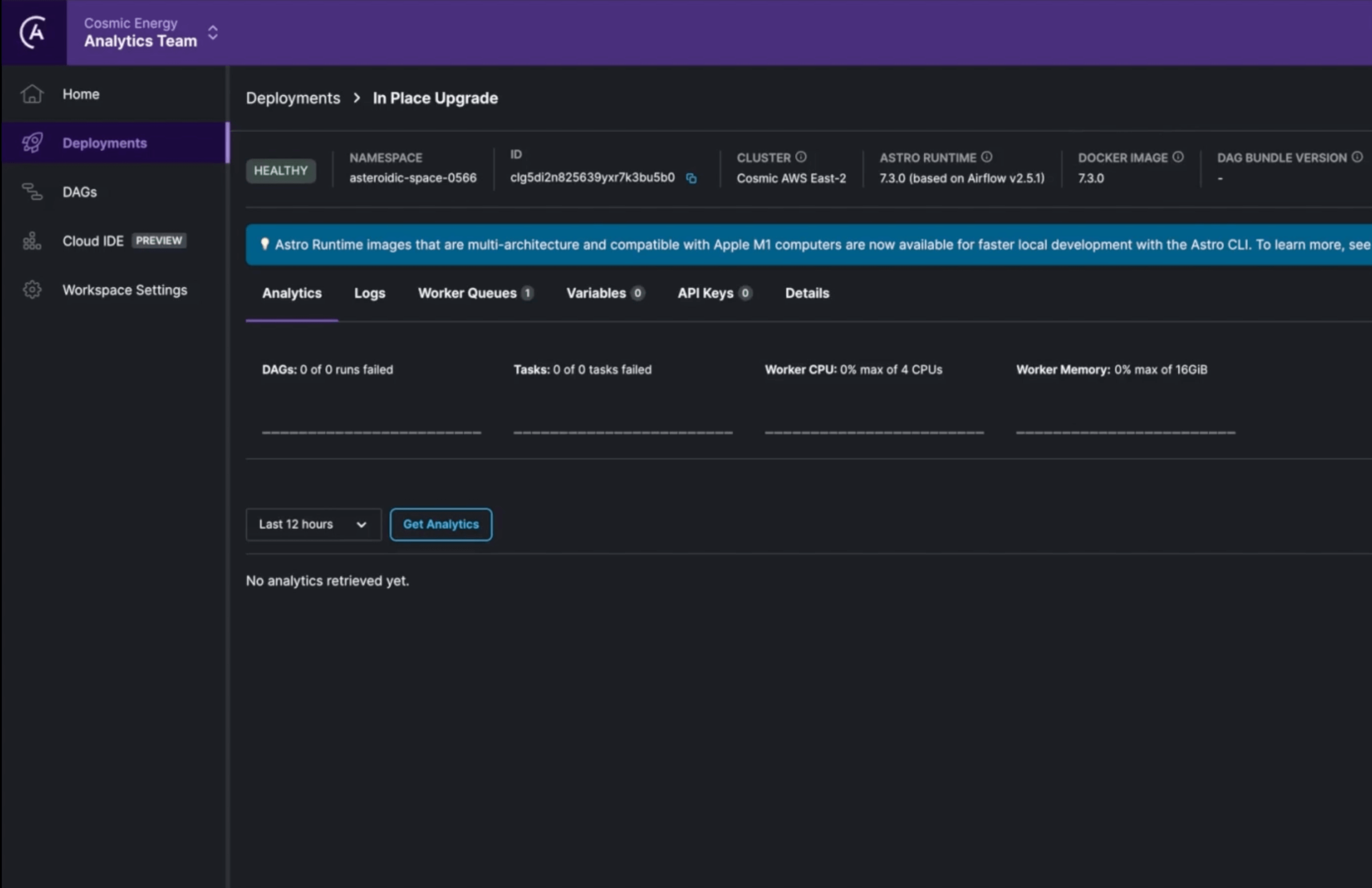 Astro can upgrade Airflow in place, with zero downtime.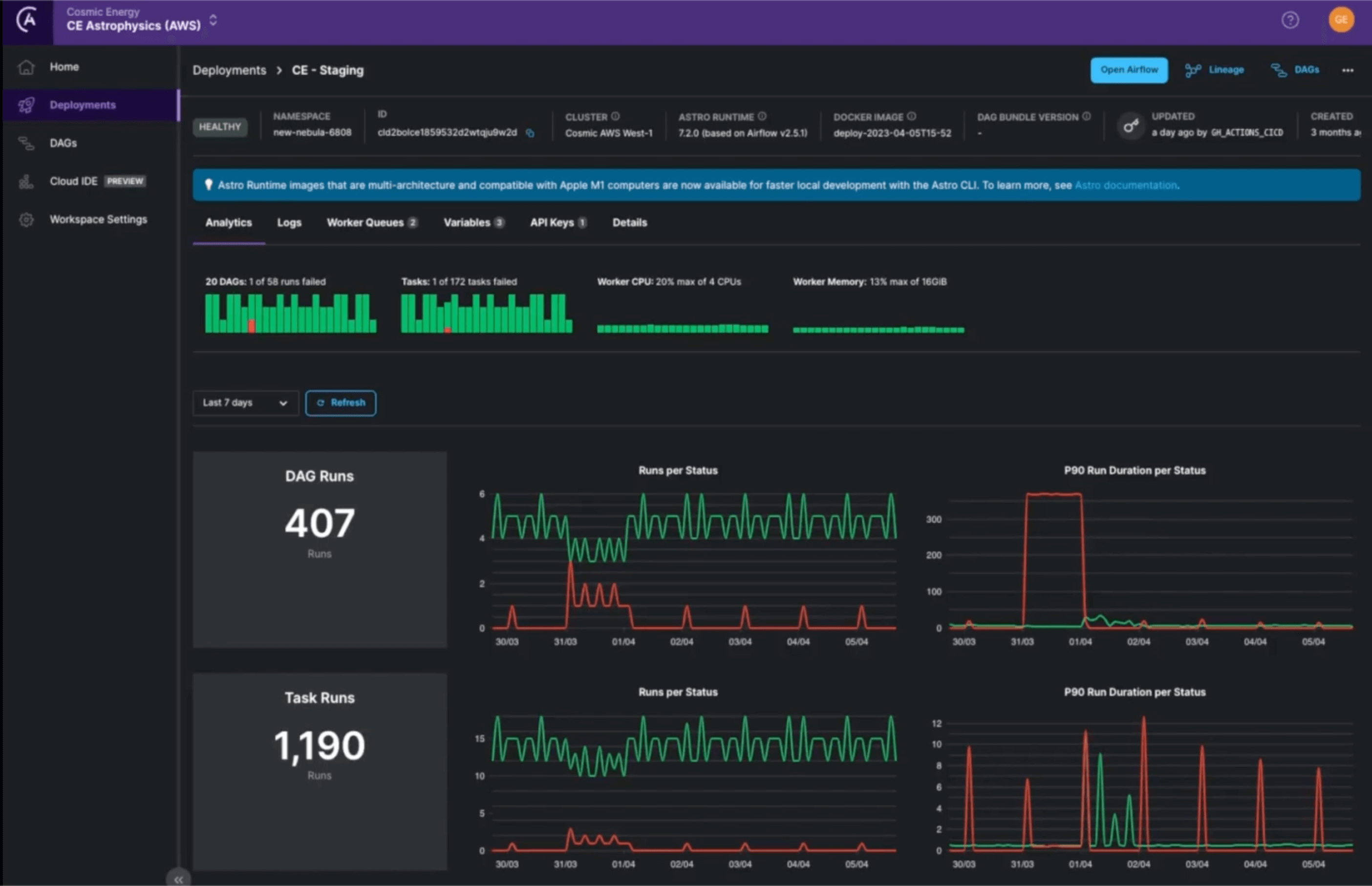 Astro's deployment and pipeline health monitoring tools can speed up RCA and bug fixing.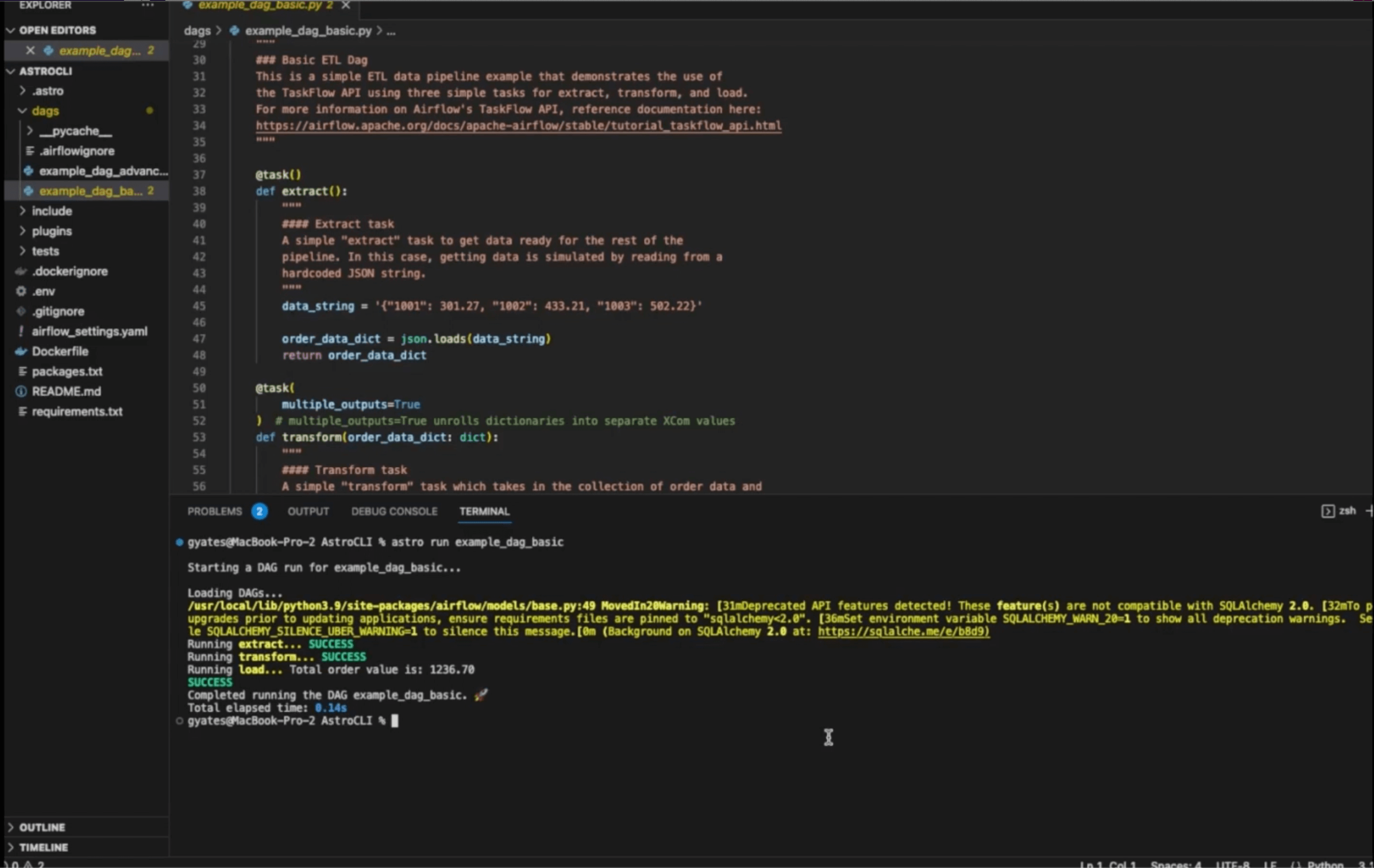 Create a local development environment, run tests, and push code to production from your terminal.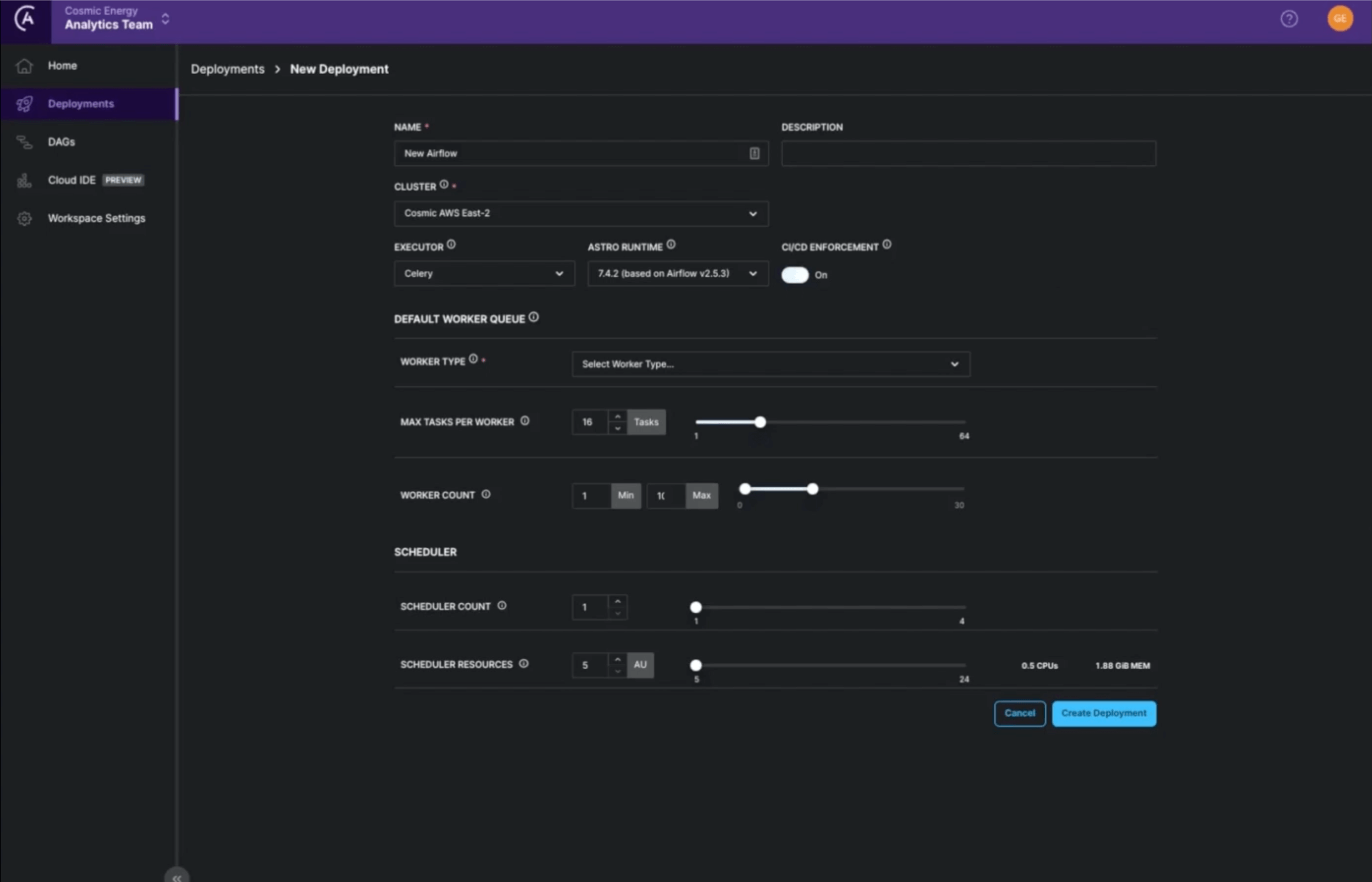 Astro enables self-serve, multi-tenant Airflow with push-button isolated runtimes, RBAC, and organization policy controls.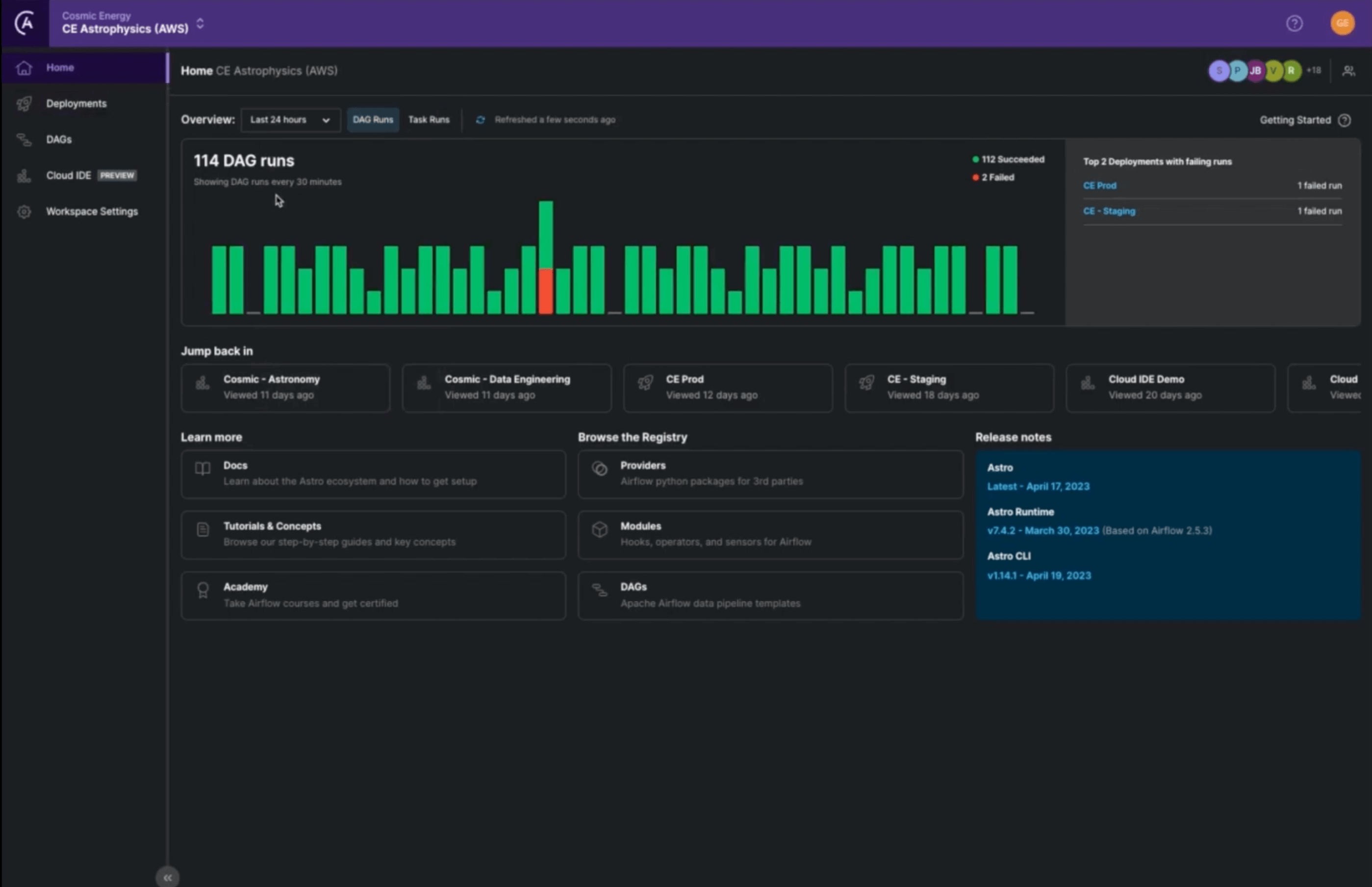 Proactively monitor and manage your business-critical DAGs with Pipeline Alerting on Astro: define alerts based on your DAG and task SLAs, and ensure that you are notified in real-time.
1500+
Integrations
Astro adds enhanced integrations with hundreds of third-party data services and infrastructure tools, while remaining 100% upstream compliant.
Use Cases
Learn how businesses are powering their data initiatives on Astro.