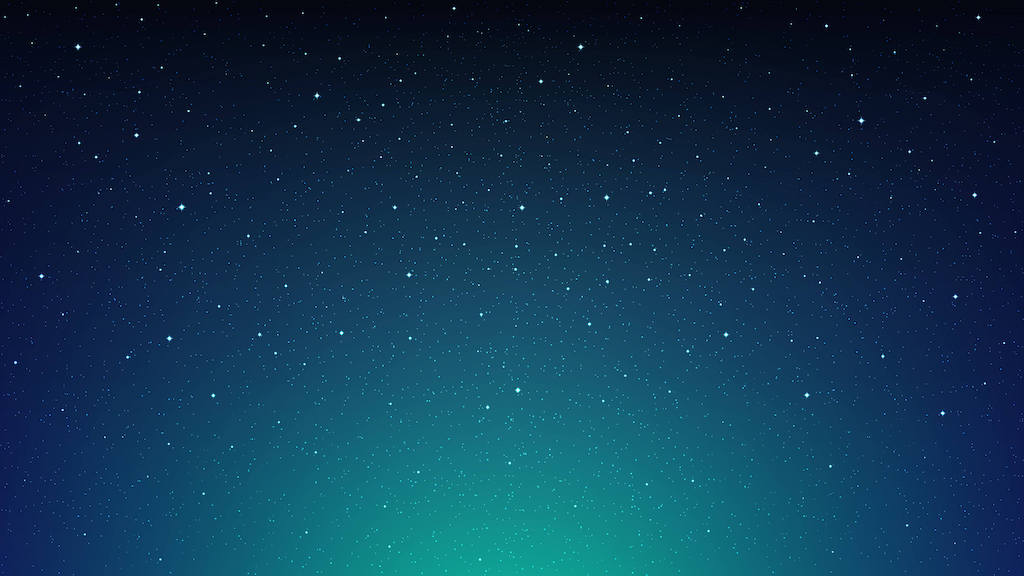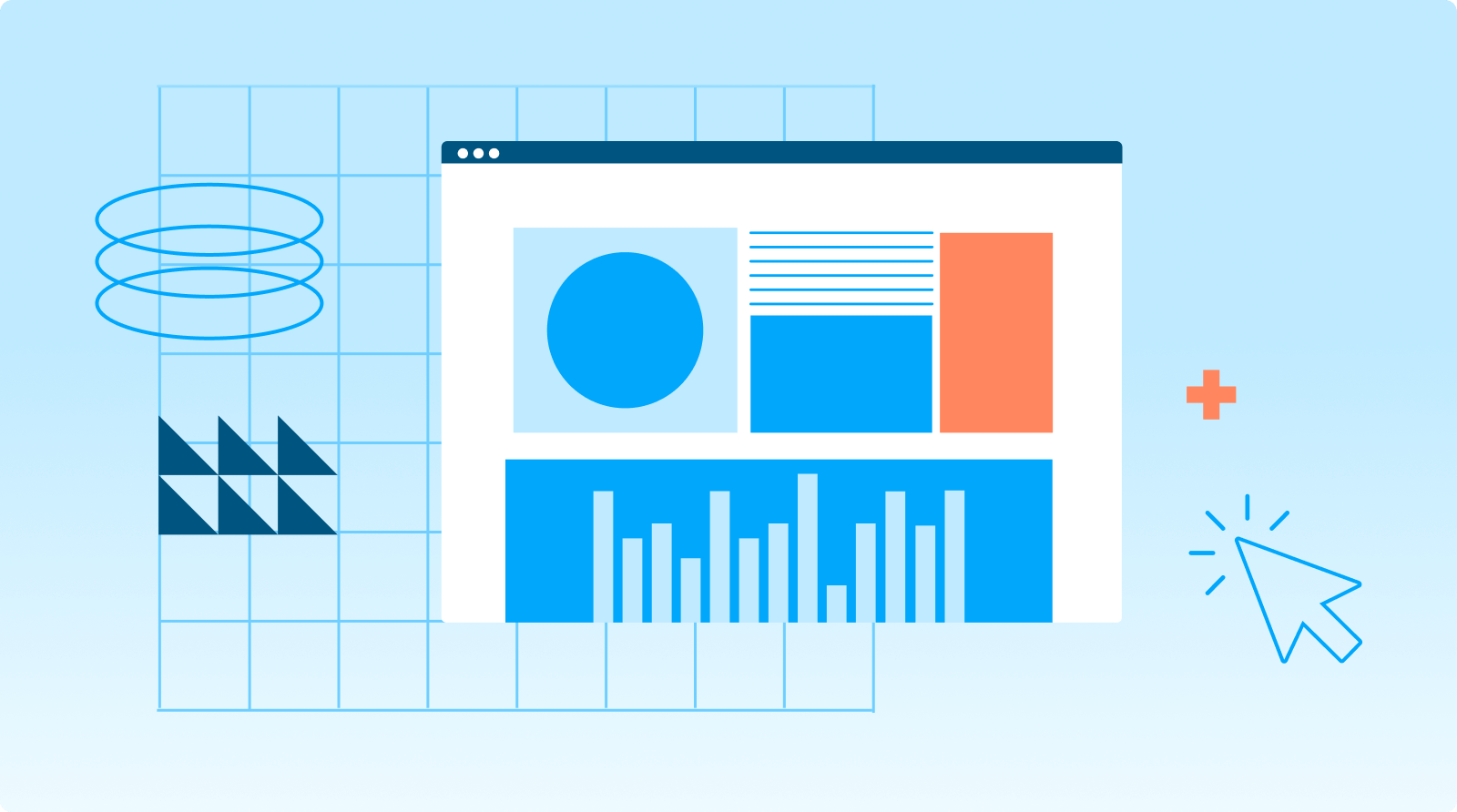 Astronomer is excited to unveil the newly-renovated Astro workspace homepage. We've worked with hundreds of teams to identify the key data points they rely on every day to quickly understand where their data platforms need attention.
The updated interface is focused on improving the day-to-day experience of data practitioners using Astro, offering a consolidated view of key information an Astro user needs. The interface provides an overview of, and easy access to, top activities.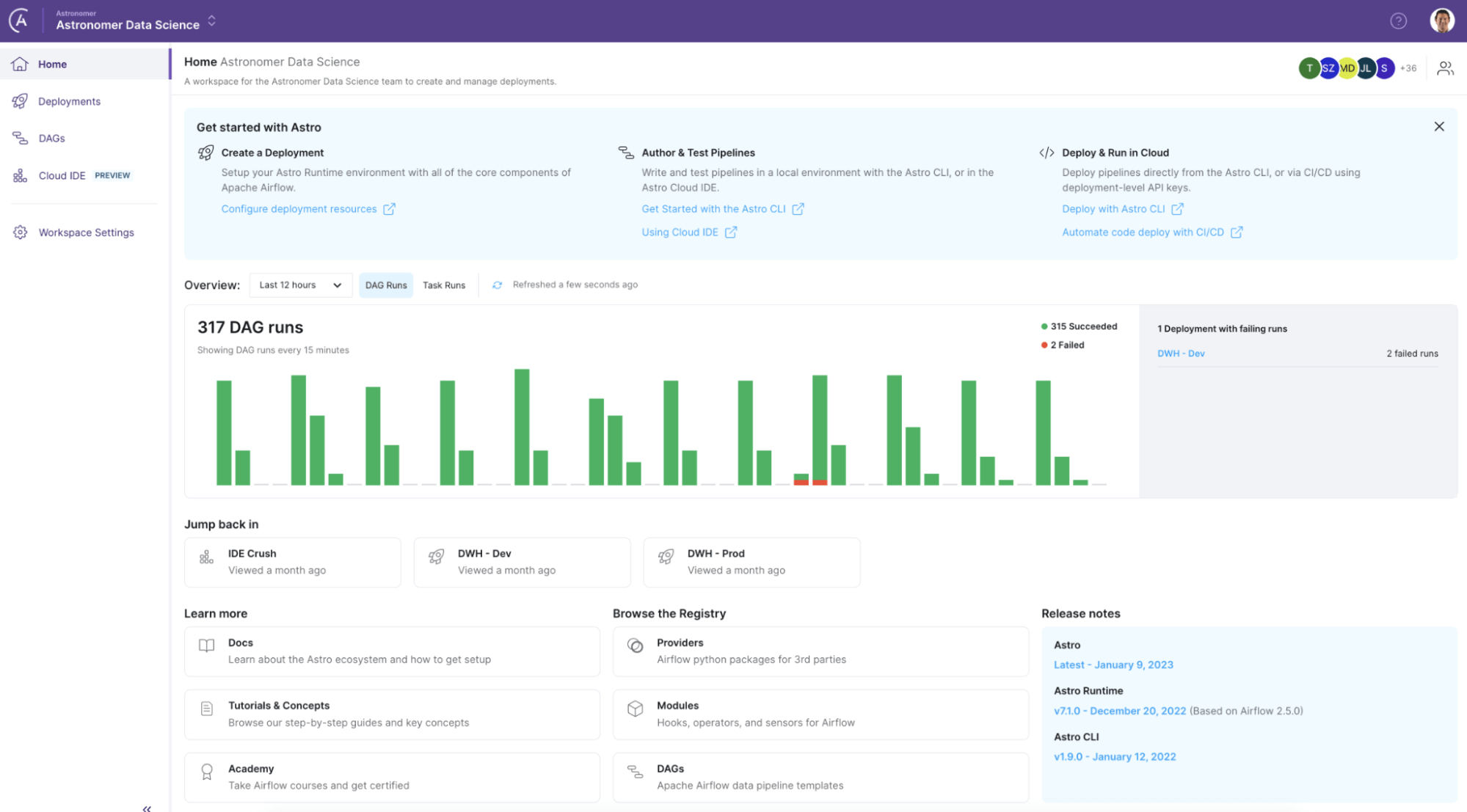 The updated Astro homepage.
Understand the Current State of your Pipelines Across Deployments
An at-a-glance operational overview can be toggled to understand DAG or task runs that have succeeded or failed. You can adjust the time frame of this graph on the Astro homepage from the last 30 minutes to the last seven days. From this view, you can easily see if and where your attention is needed, and dive into the DAG or task on Astro.
Onboarding and Ongoing Guidance for New and Pro Users
The "Get Started with Astro" banner on the new Astro homepage offers a one-stop-shop for you to orient yourself with Astro. These resources cover everything from creating a deployment, to authoring and testing pipelines, to deploying those pipelines.
Quick access to key information for ongoing guidance is organized and linked at the foot of the homepage. You can learn more through docs and tutorials, browse the gallery of Providers, Modules, and DAG templates curated by Astronomer, and view our Release Notes for the latest feature releases.
Dive Back into Recent Work
The "Jump back in" section of the Astro homepage makes it easy for you to pick up where you left off. It offers a shortcut to recent activity as well as common tasks.
Get Started with the New Astro Homepage
We're excited about how the new interface can improve productivity and your day-to-day Astro experience.
If you're an Astro customer, you can check out the new homepage by logging into your account. If you're not yet a customer, we'd be happy to show you a product demo.