Remote Working Guide: Austin
Remote Work Guide: Austin
I'm a known set-up guy - I have my monitor stack on top of books to be the right height, a raiser for my laptop, and an assortment of dongles, knick-knacks, and half full coffee cups to ensure my space feels like my space.
My setup: Sitting in front of me is Paola!
For me, a sense of home base is great - there's comfort in familiarity, but it is just as important to occasionally break away. When I go remote, I find not only that I am more focused during the day (because I want to see the place that I'm in), but I am also a better team communicator; email and Slack hold me accountable by documenting all ideas and decisions I make with the team.
Nowadays, remote work is the new black - according to IWG, 70% of employees worldwide are remote at least once a week, while 53% are remote at least half of the week IWG. Companies like Gitlab, Zapier, Buffer, and so many more show how you can build a top of the line company culture in a distributed environment. The economic argument ain't bad
Daniel Imberman, a top Airflow committer and member of the Astronomer team, goes deeper into the positive impacts of a distributed company in his article, Our Distributed Future And The Impact It Could Have On Startups.
In taking full advantage of Astronomer's remote first culture, I ventured to Austin, Texas for a week-long break from the norm. Austin is one of the fastest growing tech hubs in the world. All of the recent growth rests on top of the city's incredible food (food trucks!), arts+music scene, and warm weather. As a weekend getaway, vacation, or remote work destination, I cannot recommend it enough.
Where to work:
Upstairs at Caroline's
Location: 621 Congress Ave Suites 101 & 201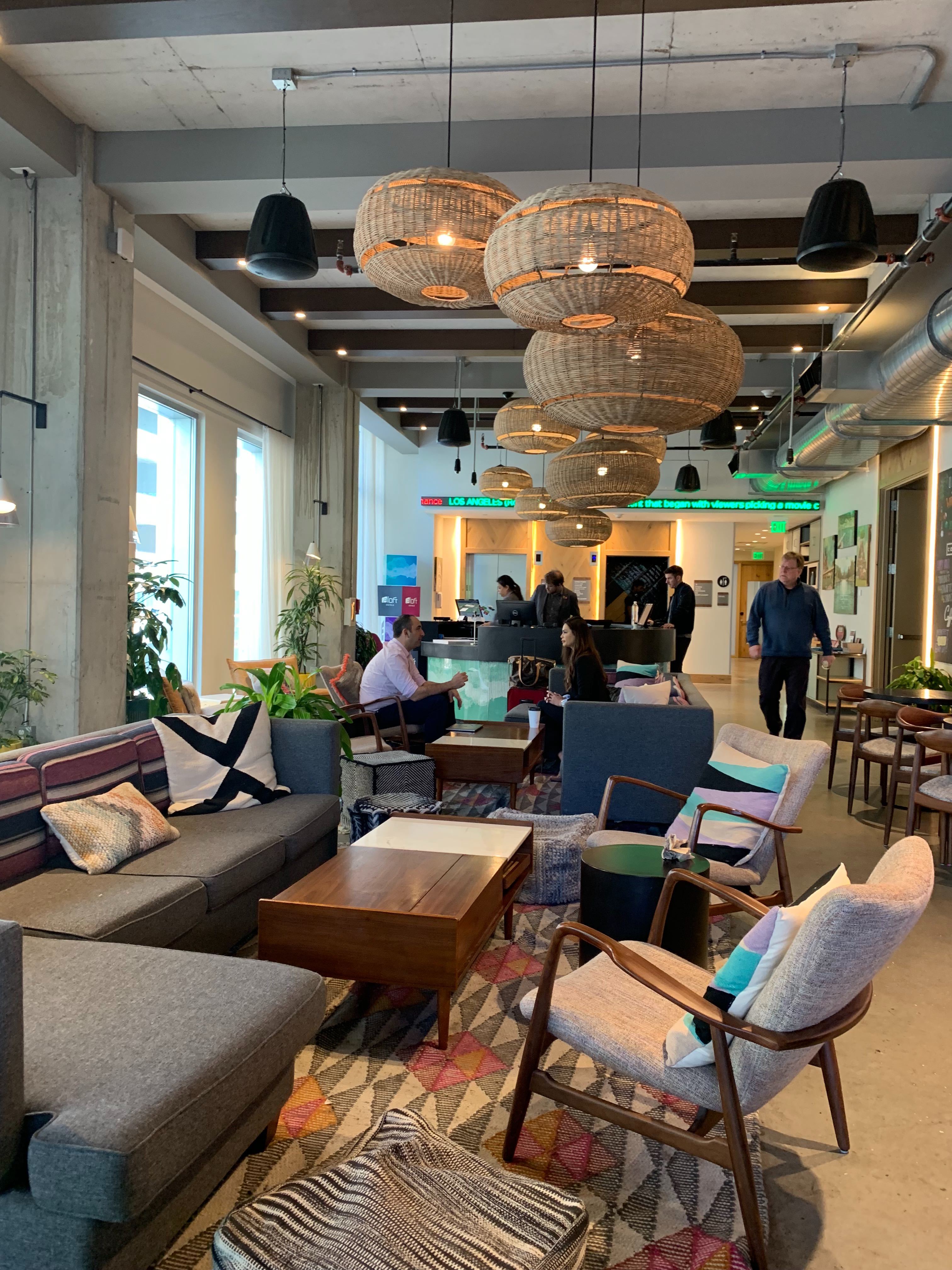 Strengths:
Great wifi
Delicious coffee
Beautiful interior
Power outlets everywhere
Weaknesses:
A little on the pricier side
Noise carries, not a great place to take calls
Summary
Upstairs at Caroline was one of the coolest places I've ever been. A customer I was video calling even commented on how nice the ceiling lights were. I was a huge fan of the space, the coffee, and the overall atmosphere - would highly recommend!
Once Over Coffee Bar
Location: 2009 S. 1st Street Austin, TX 78704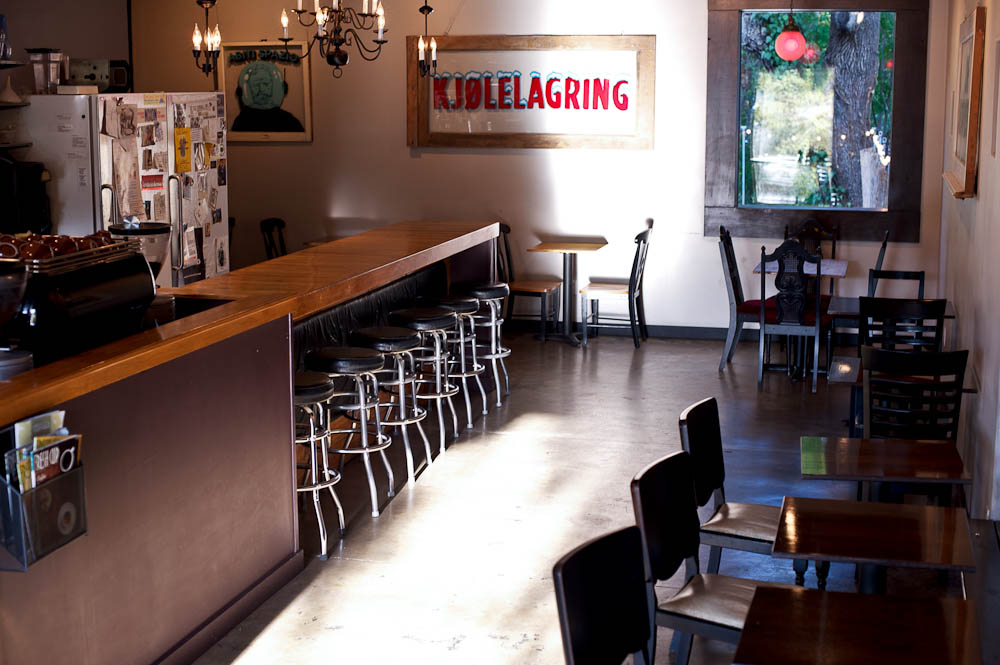 (Source: https://austinot.com)
Strengths:
Great wifi
Quiet atmosphere with great music
Outdoor seating
Weaknesses:
Not a ton of power outlets
Summary
I loved Once Over so much that I worked out of there twice. Absolutely killer playlists and incredibly friendly staff are huge wins in my book. If you find yourself here, be sure to check out the breakfast tacos outside!
Wright Bros. Brew and Brew
Location: 500 San Marcos Street #105 Austin, TX 78702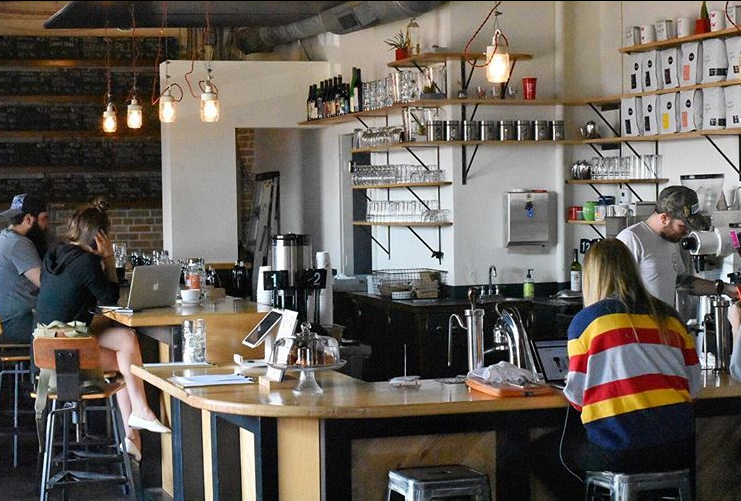 (Source: https://www.agirlfromtx.com)
Strengths:
Great coffee, beer, and bagels (aka the Big 3)
Lively but quiet
Outdoor seating
Weaknesses:
Too easy to spend time here.
Summary
By far, Wright Bros. Brew and Brew was my favorite place to work in Austin. I didn't get there until my last day (my Uber driver recommended it), but could easily see myself spending a ton of time there. In addition to the drinks, interior decoration, and friendly staff, this place also has some good juju going for it - I got around a bug that I had hit a wall on weeks ago (that later prompted a tweet storm.
Austin Art
Some great art I saw along the way:
University of Texas Austin Art Museum
Random Flea Market
General Tips for Remote Work
We'll be writing more on this soon, but some general tips I try to follow:
Add 10-15 minutes to all your time estimates for unexpected hiccups (I had 2 fire alarms go off on me)

Try to avoid 1:1 slack conversations - keep as much communication as you can in shared channels or on a project board.

Talk to people! If you are jumping from coffee shop to coffee shop, ask the baristas or other locals for recommendations!
All in all, my experience working remote in Austin was incredible and productive. Moral of the story: If your company lets you work remote, take advantage of it.
Viraj Parekh is an Enterprise Product Manager and Engineer at Astronomer. Find him on Twitter @vmpvmp94.
Astronomer is hiring! If you're looking for a remote first culture and love Airflow+Kubernetes, contact us at humans@astronomer.io.
---
Ready to run production-grade Airflow?
Astronomer is the easiest way to run Apache Airflow. Choose from a fully hosted Cloud option or an in-house Enterprise option and run a production-grade Airflow stack, including monitoring, logging, and first-class support.